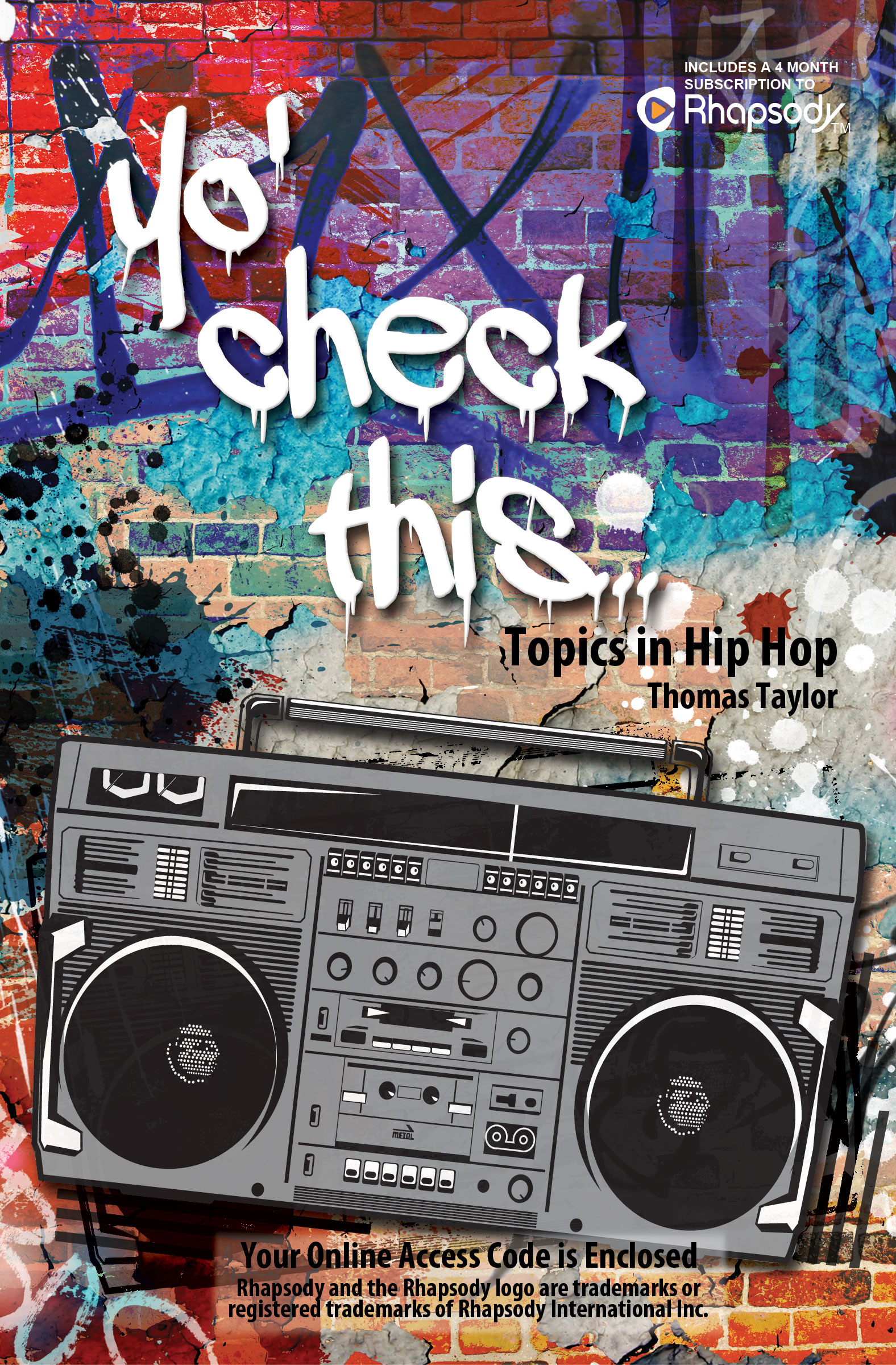 Taylor Jr, Thomas E

Playing drums as a child in North Carolina in the seventies gave me some unique musical experiences. I was inspired by Gospel music, Country music, The Great American Songbook, and popular songs from the sixties and seventies. I was also introduced to Hip Hop, Disco, Rock, R&B, and Soul. Having all these varied styles of music made me an accepting person who gave all music encountered a complete opportunity for enjoyment. Because I was willing to "listen," music came to me in two forms, music that resonated within me and music that repelled me. The main point I learned and carried with me every day is "Music ain't easy, you must live it daily to truly get something from it and change people's lives."

By the time I enrolled in college to study classical percussion, Hip hop had grown from the urban "fad" that "black people" or impoverished people listened to and enjoyed, to the music that mainstream radio and television began to embrace. While in college I had the exposure, the time, and curiosity to discover "my blackness." Concurrently, I began to understand the importance of "Swing" from listening to Jazz music and playing jazz gigs. After earning a bachelor's degree in Music Education, I spent many years intensely listening, learning, and performing. The last 30 years have given me the opportunity to teach and perform with some of the world's most well-known Jazz musicians in Brazil, Canada, China, Europe, Georgia, Japan, South Africa, and many states across the USA.

Currently, I continue to instill that concept of "Living with music daily" to my university students at North Carolina Central University and UNC Greensboro. With more than 25 years of teaching music at several universities (Guilford College, University of North Carolina Chapel Hill), and giving lectures and masterclasses globally, I have grown to search for the unsuspecting. The music and information that is contained in the genre of Hip Hop, Jazz, Gospel, Classical or any desired area of study must have a commitment to truthful excellence. As a university professor, I have a passion to inspire young people to become better adults and musicians.
Introduction
Say What
Somebody Say
Let Me Tell You a Story
Do You Kiss Your Momma With That Mouth
Who Dat??
Mic Check 1, 2, 1, 2
Where My Ladies At?
Great White Hype
Dance with Me
Graffiti Bridge & Jean Michele
Coming Outta the Ghetto
Hip Hop in TV &Movies
Mo'Money Mo'Problems